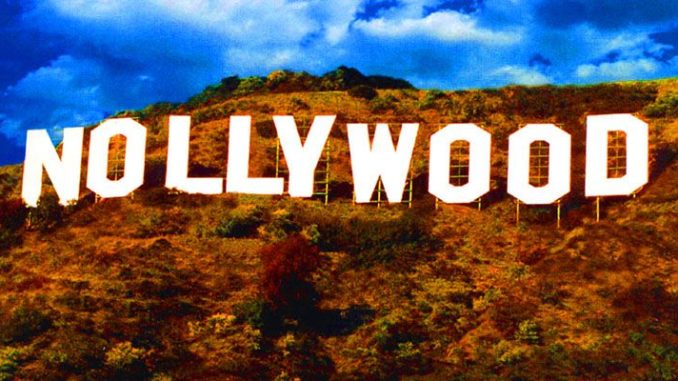 Thanks to movies from the likes of Kunle Afolayan, Kemi Adetiba, Niyi Akinmolayan, and other ace directors and producers, the Nigerian movie industry a.k.a Nollywood has seen a steady rise in appeal, demand, quality, and even overseas famzing of the industry in recent years.
While we bask and revel in all that, there are 5 very important things that I wish Nollywood can start doing so that the industry will actually be able to compete with the likes of Bollywood and Hollywood. Check them out below.
The nation has no shortage of heroes, heroines and legends. From the likes of Moremi, Amina, and Queen Idia of old, to even new legends like Tuface Idibia, Wole Soyinka, Chinua Achebe, Fela Kuti, Dora Akunyili and many more others. These people deserve their stories and lives told onscreen.
We watched and enjoyed Tupac's, Biggies, Elton John, Bohemian Rhapsody's, and many more other biopics in Hollywood, and it'll be really awesome if we started having such stories told in our own industries, especially when our history is severely lacking in and of the country as a whole.
Other industries usually dabble in every genre; action, comedy, romance, drama, crime, sci-fi, and many more. But the Nollywood industry does basically 95% comedy and its sub-genres. If not for the likes of Kunle Afolayan's movies, Kemi Adetiba's King of Boys, Genevieve's Lionheart and a very minute number of Nollywood movies, we would probably not have gotten to see any other genre being acted out in the industry.
Better and Deeper Storytelling
There many are movies and TV shows I watch, that when the credits start rolling, I want to give an ovation until it ends. Movies like The Great Gatsby and TV Shows like Narcos and Doom Patrol have all given me this feeling.
However, in Nollywood (recent years), there are only a handful of movies that have made me want to do that, and the most recent one was 2018's King of Boys. That kind of powerful storytelling definitely deserves an ovation and I wish many Nollywood movies can start investing in deep storytelling and not generic and very forgettable movies.
Putting the Relatability in DRAMA
The real essence of drama is for it to be able to strike a chord in you. You may not have experienced what is being acted out in the movie, but you should be able to envision it and see that, should such a scenario play out in real life, it would be just like what you watched.
That is what I mean by putting the relatability in drama. Things that one can tag as "slice of life" also should be predominant in our movies. It doesn't need to be over the top, it can be something as simple as reading the news in the morning or stopping to buy puff-puff or something that many people do or witness every day.
The main reason why we hardly have these in the industry is that, many movies try to emulate western cultures, and try to form bougie when the movies you are making are for Nigerians and Africans predominantly to consume.
This is one very serious drawback in the industry. Take a look at Hollywood, in a year, they release at least 10 animated movies and a lot of them usually do big at the box-office, raking up numbers north of $300 million. In Nigeria, however, there are none at all. It's just recently with Niyi Akinmolayan's Malika, and The Passport of Mallam Illia, which are both upcoming, that the industry can be credited with an animated movie.
Sadly, if we compare the number of animation studios in the country to the number of animations being put out, you'd realise that we are in a very sad state when it comes to all things animations.
All it takes for all these problems to be solved are good investments, and I don't mean just financially. Time, effort, passion, creativity and more are all just as important.
What do you think about the list, do you have any thoughts? Share them in the comment section further below and also check out my video on Nollywood vs Bollywood vs Hollywood below.
SEE MORE POSTS BELOW