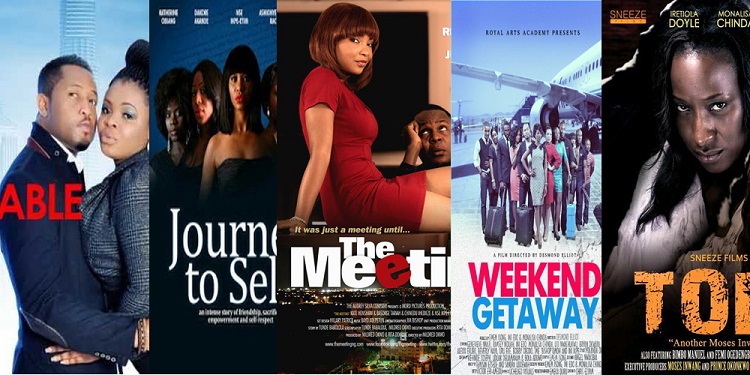 As someone who has been watching Nollywood since the days of Diamond Ring, The Only Nigerian Girl, Karashika, etc., there's no denying that our movie industry has progressed. And like other movie industries, there is still so much to be done.
However, these constant excuses many Nollywood filmmakers give won't help us reach the GOAT status and honestly, I'm tired of hearing them.
"Piracy is killing us"
Yes, piracy is and has always been a thing. In truth, it will not stop being a thing, so why dwell on it? Series like Game of Thrones got heavily pirated worldwide during its run, but it's still one of the most profitable series ever. Same with FRIENDS.
Let's not even talk about the number of Hollywood movies that get pirated. But you don't see Hollywood and Bollywood filmmakers using it as an excuse as to why their industries aren't moving forward. Instead, they're working together (for the most part) to make sure their content is good enough so that, even if people pirate it, there will be a huge number who will watch it the legal way.
That's what filmmakers should be aiming for. Make movies so good, that critics, influencers, and other people gladly recommend they get watched on whatever platform they are available on.
"We are still growing"
If I had a dollar for every time I heard a filmmaker make this statement, Sapa will never see me.
Yes, we are growing. But we have been growing ever since I can remember. I liken that statement to how our leaders keep using the excuse of "we are still a developing country" to do the barest minimum like fix potholes or construct a sorry sight of a wooden bridge to garner votes when election time is near, or just make the economy work.
We have been a developing nation since we gained Independence. We are still a growing movie industry since our inception. But other industries like Bollywood and the Korean movie Industry have clearly surpassed us in ways we can't even imagine (Granted they have governments that invest heavily in their film industry). But here we are, still growing.
"The budget is little/There is no budget"
This is actually a valid concern and to be honest if you know anyone who can invest in a Nollywood film, you should totally connect them to Nollywood filmmakers.
However, it's worth mentioning that before international media platforms came into the country, the excuse was understandable but it still gave room for complacency.
Now that the international platforms have come in and we are now making 'originals', you can count the number of Nollywood originals that have proven that "better budget = better stories/better production".
Also, there are low-budget movies that are magnificently done, you can't help but applaud and admit that the movie was really good and if they had a bigger budget, it would have been a lot better.
"We are only giving our audience what they want"
In some ways, I agree with this. But then again, all it leaves room for is complacency. It's the same audience who watch K-Dramas, well-done Bollywood films, and movies from other African countries and wish that Nollywood movies were up to those standards.
Also, if post-covid box office numbers and the audience reviews of Chief Daddy 2 and Glamour Girls (that forced big producers to speak out) are any indications, the audiences' palettes are getting more exquisite.
"We want to tell our stories. Our African and Nigerian stories."
Let's face it, only some filmmakers tell "our own stories". Kunle Afolayan, for instance, has been doing it for years. Oloture, Kasala!, The Milkmaid, Lionheart, and a couple other movies fit into this category as well.
But time and again, it feels like the filmmakers who are most vocal about telling our stories do not actually tell our stories.
I find this really weird because you don't have to tell our stories to be a successful or critically-acclaimed filmmaker. Sure, telling our stories is a good because of the relatability factor, but it doesn't mean you can't exist outside this spectrum. There are millions of stories (both real and fictional) in many genres to be told. So go for it and own it.
"Don't criticize a movie when you have not made anything before"
I'm not even going to talk about the Nollywood filmmakers vs critics debate because I don't see that ending anytime soon. 
I will, however, come from the audience angle and say that if the audience spends their money, time, energy, and data to watch your film, then they do have a right to air their opinions.
It's the same way you'll go to a restaurant and complain if you get served a salty meal. Whether you can cook that particular meal or not, you'll complain because it wasn't done right.
Or how you'll hear some songs and be like, "wetin be dis rubbish?" even when you have never made music before. And the list goes on.
It's art, it's content. It's made for consumption and people who consume it have a right to air their opinions.
How they air said opinions may not go down well with you, but swallow it and revenge by making sure they say your next movie is dope.
I know Nollywood can get to the GOAT level status and letting go of the above excuses are sure to help.