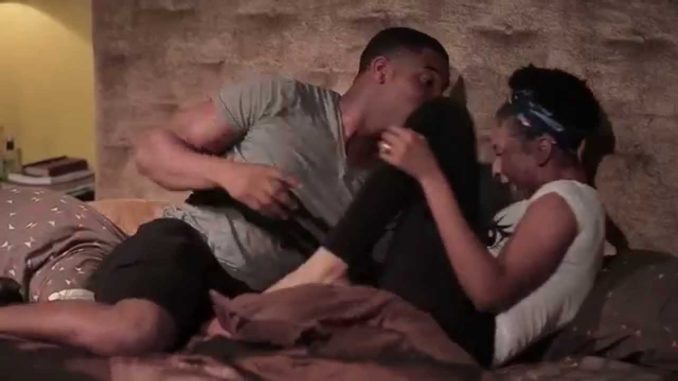 Valentine's day is here again and the season of love and all it's hearty and red accompaniments along with it. To celebrate this love, here are six new-age Nollywood movies that put the V in Valentine and proves that true love always wins in the end. Also, it's the kind of movie that you can totally Iflix and Chill with your lover.
Falling
This is by far one of the best movie performances by Adesua Etomi-Wellington that I have ever seen. The movie follows the life of Muna (Adesua Etomi) whose love for her husband is put to the test when an accident lands him in a deep coma and a new guy walks into her life, who she ends up falling for.
Banana Island Ghost
If there's ever a more perfect story that proves that "true love wins in the end" then Banana Island Ghost is it. The movie follows a ghost who died but doesn't want to go to heaven until he feels love in his life. And he has to make the lady that would have been his soulmate if he didn't die, fall in love with him.
Picture Perfect
Picture Perfect is one Nollywood movie that will open your eyes to the fact that love can be found anywhere and with anyone, no matter how crude or refined the person is. It is about a fashion designer who meets a notorious area boy when her car breaks down in his hood and what seems to be a distressing situation turns out to be a blessing but also goes completely sideways.
When Love Happens
Ah! When Love Happens, as the title states, tells the story of a girl who had given up on love, on getting her heart broken every time and finds true and real love in the one place she never, ever expected it to be; the friend zone. The movie is one of my all-time favs and it really puts the L in love.
The Wedding Party
Nollywood's highest-grossing movie, The Wedding Party, follows a couple whose wedding almost gets cancelled after a conniving old flame tries to come between the bride and the groom. In a topsy-turvy and eventful day, true love comes out on top and the bride ends up having the wedding of her dreams.
Isoken
Jadesola Osiberu's golden and evergreen movie, Isoken, bridges the gap between Nigeria and the West. Although Isoken has what appears to be a perfect life – beautiful, successful and surrounded by great family and friends – Isoken is still unmarried at 34 which, in a culture obsessed with marriage, is serious cause for concern. and she ends up finding the perfect Nigerian prince in the strangest of persons – an American.