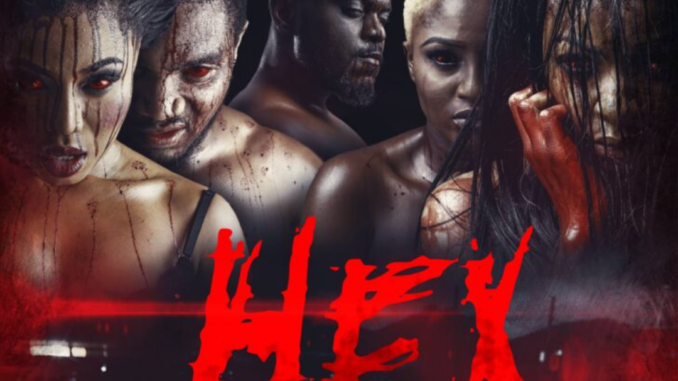 Going from directing music videos to directing and scripting movies is not something many directors are capable of. The likes of Kemi Adetiba, Michael Bay, and David Fincher are some of the more notable names on the little list, and Clarence Peters has set out to join them with his horror miniseries, Hex.
The four-part miniseries chronicles the lives of five friends who get targeted and murdered by a ghost, on a revenge mission, for their past actions.
At first glance, Hex starts as the kind of horror movie you think you have seen a thousand times, but only when you complete it will you realise that it is, in fact, in a league of its own.
It's like an original story that may or may not be several people's truths/experiences out there.
While Hex wasn't heavy on the kind of horror that'll have you scurrying under the covers or holding your partner in fear, the intense suspense, graphic and gory imagery, and how tantalising a puzzle the story was, turned it into a different kind of enjoyable horror experience
Each episode was like a standalone story, with its piece, that connects to both the episode before and after to complete a grand puzzle and make Hex a wholesome story.
Director Clarence Peters' choice to use close-up shots during tense scenes was a perfect one. It made me feel like I was constantly switching between experiencing things from the ghost's POV and also the five friends interchangeably as the story progressed.
It was a delight to watch. The acting, music scores, story, and gore all blended smoothly to make Hex a short, concise, and rich miniseries that packed a lot of punches to justify the awards it earned.
And save for a few shaky camera moments, the ambitious production makes you almost doubt that it was shot over five years ago.
Is Hex worth watching? Yes, it truly is and is available on YouTube.