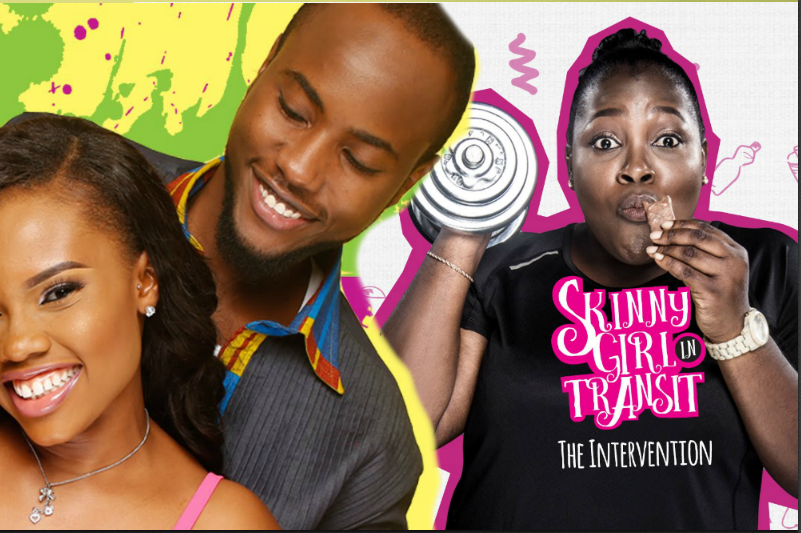 Web series are one of the best things since sliced bread. They keep you entertained on the go. This article lists eight Nollywood web series to see and of course, YouTube is the place to watch them on.
SKINNY GIRL IN TRANSIT
This Ndani TV production is everybody's favourite. A handsome every woman's dream Mide, meets Tiwalade, a woman in her early 30s struggling with weight loss, self-esteem and relationship issues and their love blossoms. The comedy series focuses on the growth of Tiwalade as a person.
The series runs from Season 1-5. Although many fans seem to agree that the series ended at its peak, there are rumours that a season 6 is in the making sparked up even more by the post of a season 6 script by Ndani TV. SGIT lovers, what's your take? Should there be a season 6 or not? 
MTV SHUGA (NAIJA)
MTV Shuga is in its fourth season. The TV/web series hosted by MTV is a very insightful one on the Nigerian youth, relationships and sexuality. It's one of Nigeria's top series on sex education targeted to the younger generation. It's a tale of love, betrayal, relationships, and sex full of drama and passion.
THE MEN'S CLUB
TMC gets its audience wild and talking every week. Follow the lives of Lanre, Tayo, Louis and Aminu, four friends who hold on to themselves like brothers. TMC is thrilling as it follows the lives of these four friends, their romances and setbacks. The Red TV show recently completed its second season and fans patiently await the third season.
AIYETORO TOWN
This Funke Akindele's spinoff to Jenifa's Diary is comedic as expected. It's centred on the home town of Jenifa, and it's people.
RUMOUR HAS IT
After season 1 in 2016, this Ndani TV production show comes back with a second season following the life of a completely new main character. It's almost a brand new series and those who watched season 1 know that the changes were a lot. The second season however is daring and brings more scandals. We hope to see more of that in the third season.
MEET THE SOJJIS
Meet the Sojjis follows the life of an average family in Lagos facing real family problems and solving them together. It's a production of FSDH Asset Management LTD, created and directed by Jimmy Odukoya. The series also serves as a dramatised ad for FSDH.
THIS IS IT
Everybody loves Tomide and Dede Muenda. The series in its two seasons takes us on the journey of love and marriage between the young couple. It's romantic, funny and dramatic.
PHASES
Phases is the most recent production of Ndani TV after the cancellation of Oga Pastor. Sunkanmi "Suki", timid and shy and a virgin in his mid-20s is "ridiculed" by his best friends, Tunde and Gbugbemi for his virginity. The story centres on the lives of the three friends and on the quest of getting Suki to lose his virginity and starting up his company.