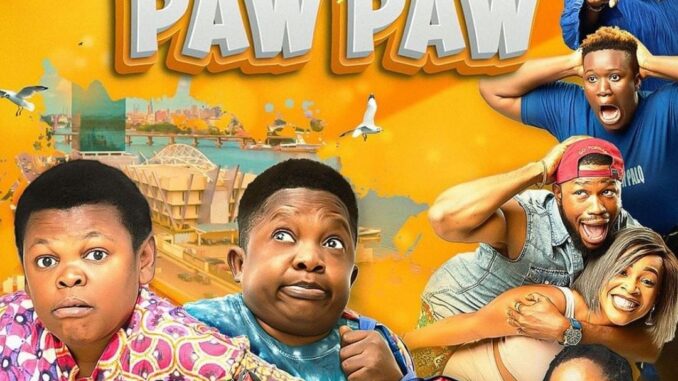 If anyone had told me years ago that there was going to be another iteration of the Nollywood comedy classic, Aki na Ukwa, after it had died down, I would have said "No, please. Let's just leave it as is. No need even attempting to milk what Old Nollywood absolutely dried out."
However, after watching Aki and PawPaw, I was both right and wrong to think that.
To be honest, the things wrong with the movie are not the things you might think. The storyline was actually good and it was fun watching the characters, both old and new, come alive to give us the 'feel good' kind of movie we usually look forward to in December.
The story was basically modernised; Aki and PawPaw are now men but still struggling to make it. However, unlike in Old Nollywood, once you come to Lagos and hustle small, you can drive V-boot back to the village.
This time, our two main characters are still struggling and facing all the city has to offer: both the good and the bad.
I love how the movie didn't rely too much on gimmicks to make us laugh. It had its moments where hilarity ensued seamlessly, and still offered more by showing us the power of brotherhood and the moral lesson that as long as you stick together, you can achieve unimaginable things..
However, the journey to the end of the movie was too damn long. It dragged on in almost frustrating ways that even a snail would have thought of giving up if what wasn't at the end of the line wasn't advertised as the sweetest vegetable ever.
It employed the kind of dialogue from the former movie where characters would repeat what the other person said and "overtalk" to lengthen the scene.
Instead of characters going straight from point A to B with their actions/dialogues, they take curves, bends, and run around a maze in order to get there. And it wasn't pleasurable because the movie shouldn't have been as long as it was.
Also, at many points during the movie, it felt like they didn't exactly know what the characters were to do or have a clear distinction of what kind of character they should be to further the plot the right way and that confusion won't allow you to get fully absorbed in the story.
Overall Aki and PawPaw was a decent attempt and if the movie was made about ten years ago, it would have no doubt been more than a megahit.
However, in this era where we have seen better, the draggy movie lacks that richness needed to prove its worth.