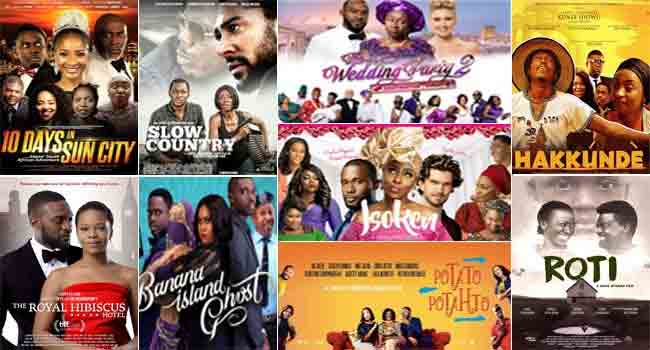 The year is almost over and not only does it mark the end of 2019, it also signifies the end of a decade. Thankfully, we've had cause to celebrate a lot of movie productions in our industry and also, our cinema culture in regards to consuming Nollywood content has grown even further.
Now, there are a lot of things expected of the Nigerian movie industry going forward, and even though we might not get all we wish for, there are 4 very important things that, if we are being serious, Nollywood really needs to leave behind in this decade.
Using Lekki-Ikoyi link Bridge:
At this point, I wouldn't be surprised if the uncountable number of movies that have shown the bridge are using the exact same video. For crying out loud, there are a lot of beautiful places, scenery, and areas you can take good overhead shots of in Lagos.
And even shooting movies in Lagos at this point is quite boring, unless your story is centred on Lagos, take a cue from LionHeart, Up North, Hakkunde, and Love is War and go to other states.
Using the Same Faces
If you take a look at movies being screened in cinemas yearly, you'd notice that it's basically the same faces you are watching. The same faces we have been watching for over 20+ years with like a sprinkle of new acts.
It almost feels like we have only about 15-20 actors in our Industry. And to be honest, it's so wrong on so many levels… and this leads to my next point.
Not Using Upcoming Acts & No Breakout Stars
The Nigerian way of "I suffered my way to greatness, so you must suffer too," needs to stop in this decade. Take a look at other movie industries, ever year, there are at least 5 breakout stars that we know of. But here in Nollywood, it's extremely hard and rare to find an upcoming actor/actress in a big movie… this leads to my next point also.
Using All-Star Casts to Mask Shitty Storylines.
Say what you will about home videos and "low budget" movies that don't make it to cinemas, at least they have a mix of stellar and upcoming actors/actresses. Some of their storylines are actually way better than most "cinema-worthy" movies.
It's clear that if such productions had a bigger budget or maybe a bigger distribution network, they'd have done way better. I know some will murmur that "an all-star cast will help pull the crowd that generates revenue," well, answer this, do the storylines have to be so poor?
What do you think about my list? Are there things that you feel should be added to it or removed? Let's take the conversation to the comment section below.
ALSO, CHECK OUT THE FOLLOWING ARTICLES: