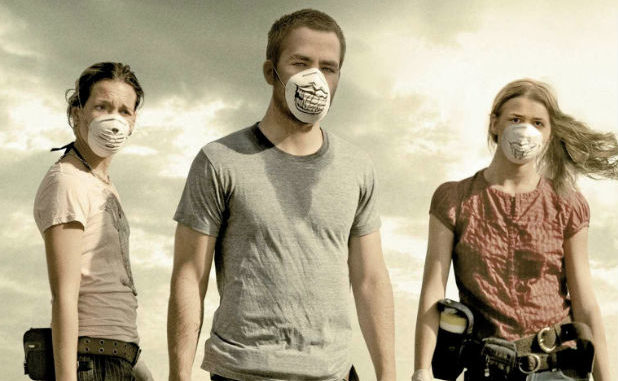 With coronavirus spreading like wildfire and causing people to either go into quarantine or stay at home due to the shutdown of activities in various countries, there isn't much in the way of entertainment that one can presently have. This list features movies about virus outbreaks that you can binge on various streaming services like Netflix, Hulu, Amazon Prime, YouTube, etc., to alleviate any fears you may have about the outbreak and also entertain you.
P.S: Do stay safe, avoid close contact with people, and always keep your hands washed and sanitised while avoiding touching your face and other people as well. There is no cure for coronavirus, so we all should play our part in ensuring we don't keep spreading it in order to completely eradicate it from the world.
Contagion
When Beth Emhoff (Gwyneth Paltrow) returns to Minneapolis from business in Hong Kong, what she thought was jet lag takes a virulent turn. Two days later, she's dead in the ER and the doctors tell her shocked and grieving husband (Matt Damon) they have no idea why. Soon more cases are reported as the virus begins to spread. Researchers mobilize to break the code of this unique biological pathogen as it continues to mutate. Deputy Director Cheever (Laurence Fishburne) tries to allay the growing panic despite his own personal concerns and must send a brave young doctor (Kate Winslet) into harm's way.
The Andromeda Strain
Based on the Michel Crighton novel, the film follows scientists investigating an infectious organism that fell to Earth from space. We'll spoil the ending by telling you they mostly save the day, so relax. Notable for some very innovative cinematography.
"Resident Evil" Series

The only things you need to know about this multifilm franchise based on the Capcom video games is that an evil corporation creates a virus that turns most of humanity into zombies, Mila Jovovich kicks a lot of ass, and it's a go-to for seriously awesome actors looking for paycheck jobs they don't have to be embarrassed about. It's great.
Carriers
Chris Pine, Piper Perabo, and Emily VanCamp star in this movie about a group of friends trying to outrun a pandemic who realize on their journey that the evils of man are just as threatening as any virus. (Available on Netflix.)
28 Days Later
Writer and director Danny Boyle changed the zombie genre forever with 28 Days Later, in which a handful of survivors come together a month after a mysterious virus has decimated the U.K. and try to survive long enough to be rescued. (Available on Hulu.)
12 Monkeys
An intense film about time travel, this sci-fi entry was directed by Terry Gilliam, a member of the comedy troupe Monty Python. The film stars Bruce Willis as James Cole, a prisoner of the state in the year 2035 who can earn parole if he agrees to travel back in time and thwart a devastating plague. The virus has wiped out most of the Earth's population and the remainder live underground because the air is poisonous. Returning to the year 1990, six years before the start of the plague, Cole is soon imprisoned in a psychiatric facility because his warnings sound like mad ravings.
Blindness
Based on the Portuguese novel by José Saramago, the film looks at what happens when the world is hit by a pandemic that renders people blind. Worth it for the cast alone, which includes Julianne Moore, Mark Ruffalo, Gael García Bernal, Danny Glover and Alice Braga.
Black Death
Sean Bean gets in a warm-up session for his career-defining role as Ned Stark here as a leader of a group of knights searching for a heretic during the 14th-century plague. Eddie Redmayne plays a monk who accompanies the knights. Fun fact: Carice van Houten also gets in a "Game of Thrones" warm-up, playing a scheming maybe-maybe-not witch.
World War Z
Brad Pitt and Mireille Enos star in this epic contagion movie that features the largest mass of sprinting zombies ever put on screen. Pitt plays a former United Nations investigator who agrees to make his way through the infected landscape to find the source of the outbreak and hopefully a cure before everyone falls to the pandemic. (Available on Hulu.)
I Am Legend
Robert Neville is the last man alive. He busies himself with preparing for a nightly attack from the rest of the world – all of which have transformed into blood-thirsty vampires.
Have you subscribed to my YouTube channel? Check out my channel here
ALSO CHECK OUT