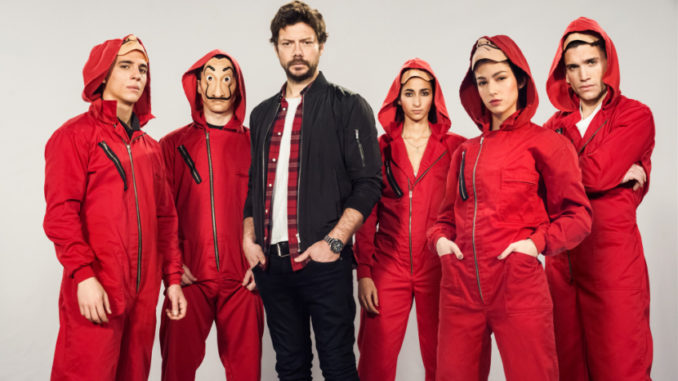 The professor is furiously upset about Raquelle's fake execution, Nairobi is fighting for her life and the entire gang is in complete distress with the police on their necks.
After drowning in suspense for such a long time, the time has finally come for us to know the fate of the gang in this season. Will Nairobi make it out alive? What is Raquelle's fate now that she's being held captive by the police? Are the rumours about the pregnant cop true? We're finally getting our questions answered today, April 3rd.
This is probably one of the best TV series on Netflix. The plot is really engaging and the actors are undeniably talented. This movie is worth seeing. It takes a lot of effort to create this unpredictable chunk of excellence. This show has placed us in such a position where we stroll freely to the past, observe the present and make an attempt to predict the future which is truly amazing
Rumour even has it that there's a huge chance that Berlin might not be dead and Berlin, being the favourite character of so many was terribly gunned down in season 2. This show is unpredictable and daring at the same time. The TV series was brilliantly written and it never fails to keep you on edge. This movie obviously deserves more than 5 stars for sure.
The professor looked like his conscience suddenly went numb after Raquelle's departure, there's no telling what he'll do next. This heist seems impossible and one can't help but wonder if the gang will make it out alive.