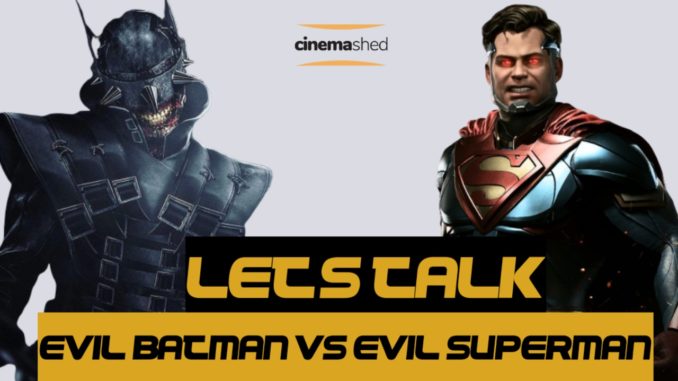 DC Comics has released two fan-favourite characters who turned out to be the evil versions of Superman and Batman.
In this video, Miwan details the origin of both Injustice Superman and the Batman Who Laughs, as well as answers the question; who is eviler and should be feared.
#superman #batman #comics
——————————————————–
SUBSCRIBE – http://bit.ly/cinemashedYTsub
Hi there, I'm Miwan from CinemaShed (as per uszh), and right here is the best destination to get unbiased film reviews, info about anime and comics, debates about fictional characters, and everything Geeky in between.
I upload videos at least once a week.
———————————————
CINEMA SHED
Join Cinema Shed's Community – https://goo.gl/A4fVGc
Visit site: http://www.cinemashed.com
Facebook: http://www.facebook.com/cinemashedng
Twitter: http://www.twitter.com/cinemashedng
Instagram: https://www.instagram.com/cinemashed
————————————————
MIWAN
Twitter: https://twitter.com/_johnme_
Instagram: https://www.instagram.com/_johnme