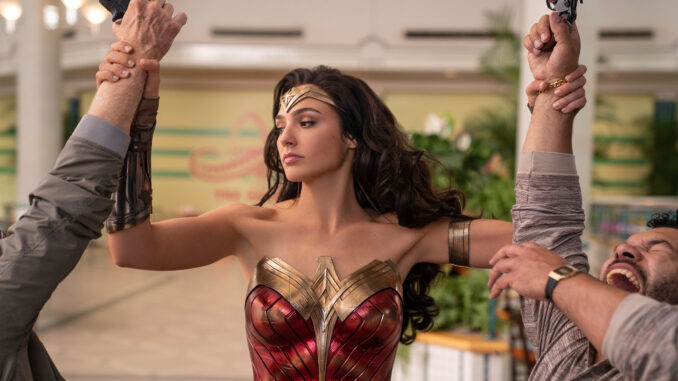 After saving the world from Ares, Diana Prince finds herself faced with new problems in the wish-granting, power-hungry Maxwell Lord, who seeks to take control of the world with the help of Barbara Minerva, a.k.a Cheetah.
After watching WW84, I sat back in the cinema for an extra couple of seconds, thinking, and I came to one big conclusion… You know what the best part of the movie is? It's the trailer used to advertise it.
It's not that the movie was bad, it just wasn't up to par compared to the prequel and your average movie. The worst part is, WW84 more or less repeated everything it did in the first movie… including the mistakes. Once again after a decent buildup, we were treated to a very, very anticlimactic ending/final fight.
The real heart and soul of the movie was Maxwell Lord (Pedro Pascal). His scenes were what made the movie enjoyable. Pedro's performance was amazing. And save for the first 3-4 minutes (which have already been released online,) I can't remember any part of the movie that I found memorable.
The major reason is because WW84's story relied heavily on plot device for everything; the villains, hero, trials, pains, joys, et al. It felt like everything that happened wasn't worth the beautiful beginning and the anticlimactic ending.
While the musical scores were beautiful and the cinematography (notably the Themyscira scenes) were good (for the most part because some scenes looked straight out of a stage play,) it still wasn't enough.
It pains me that, of all movies, WW84, is probably one of the most forgettable superhero movies I've watched.
Is WW84 worth watching? I know you will watch it regardless because it's a superhero movie and heck! It's Wonder Woman… But damn! I wish the movie was better… (You'll get the joke when you watch it)