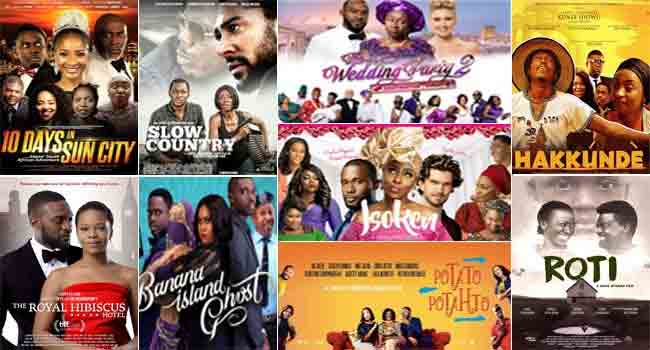 Recently in a survey, Nigerians shared their views on the growth of Nollywood over the years since its inception in the 90s with the production of the first Living in Bondage.
Movie lovers shared different opinions about the growth of the industry since its inception. For some, the industry started off well, with sponsorships and proper productions and took a lapse at some point and is only now getting its groove back with the new set of movies hitting the cinemas. For others, movies they consider to be low budget and non-cinema worthy, make the industry seem less creative and less invested. And for some, the industry has grown positively.
https://www.instagram.com/p/B4NTCptFubj/?utm_source=ig_web_copy_link
It's no news that many Nigerians believe that Nollywood movies are not entirely worth the time and therefore, are majorly criticised. However, not everyone shares this view. For some, the efforts in production, directing, acting and screenplay are vivid and are way better than Nollywood of years past.
Another point made was the fact that many recent Nigerian movies are becoming clichèd in their plots. Major storylines now involve partying and comedy and a bit of romance. Nigerians want to see more. In a previous article on what Nollywood should leave behind in 2019, I touched on the issue of using the same faces for every production and not introducing new stars. Many persons agree with this. There's a lot of new talent out there to be seen and a lot of stories to be told. Production houses need to change their perspective on what stories to tell and how these stories are told.
The industry's growth is applaudable but there's more to be done. More original stories should be told and budgeting be better. Sponsors and investors look to place their money where it's worth it, creating movies which are worthwhile and unforgettable is how good sponsors can be gotten. After all, it takes money to make money.
I believe the major reasons Nigerians are the most critics of Nollywood is because they want to see better movies, better stories, better art on their screens. This does not mean the number of amazing movies being released year in, year out are not progress.
Personally, I believe the industry has made developmental progress over the years in terms of story, screenplay, character development and all-round production, but the shortcomings are also very vivid. There's however more than can be done by thinking outside the box and considering movie ideas such as those listed here.
Nollywood is doing better and can do better, don't you agree?
Kindly share your views in the comment section. What do you think about the industry and how can it be better?