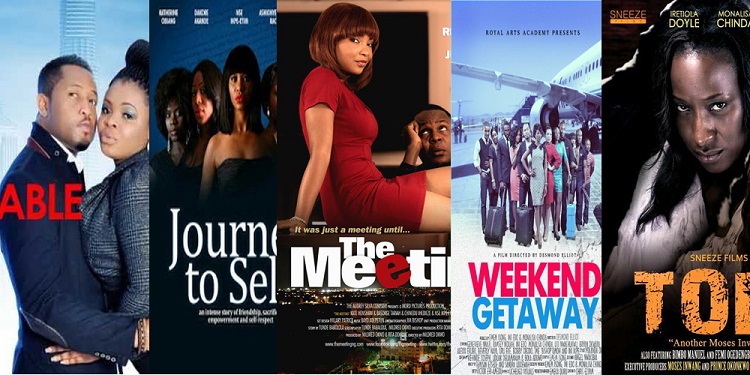 Since the emergence of the genius directing and producing capabilities of Kunle Afolayan, there has undoubtedly been a shift in the way Nigerians perceive Nollywood as a movie industry.
The era of watching just about any movie produced because our favourite actors and actresses starred in them, and actors taking up any movie role just to remain relevant in the industry is gone. Nowadays, movie stars and viewers alike are very selective when it comes to movie roles\movies they decide to watch, thanks to the new standards of the movie industry.
In the 80s – 90s, the Nigerian movie industry birthed great films such as "Diamond Ring", "The Only Nigerian Girl", "Igodo", "Isakaba" etc., which were enjoyed by millions of Nigerians worldwide – yes best believe that the CDs of those movies made their way out of the country. There was even a scene in MIA's Paper Planes music video where the cover of a Nollywood movie was shown.
However, the late 90s saw a disastrous fall in the quality of movies made in Nollywood. While fans, actors, and actresses basked in the fact that Nollywood was the third largest movie producing industry in the world, only bested by America's Hollywood and India's Bollywood, the number of movies produced were large but 90% of them were no doubt piss poor.
The industry got so lazy that the names of the movies were all 'spinoffs' of one movie, with basically the same storyline, but different actors. Movies like "Blind Love" saw its name ripped off to become "Love is Blind", "When Love goes blind", "Is Love Blind?", "Blinded by Love", etc., and a 1 hour 45 minutes movie was cut into 45 minutes each to make sure it had parts 1 & 2.
However, Kunle Afolayan's plan to raise the bar and lift Nollywood from the filth worked out nicely with movies like Figurine, October 1st, Phone Swap, etc. His movies brought a much-needed change in video and sound quality, script, directing, and acting, and thanks to directors like Wangi Mba-Uzoukwu, Kemi Adetiba, Robert O. Peters, etc., Nigerians all over the country troop into cinema halls with their popcorn to kick back, relax, and enjoy wonderful and beautiful movies.
With Movies like 30 Days in Atlanta first setting a record for grossing N170 million in two months and more recently The Wedding Party and it's sequel, which shattered the record by grossing N200 million in just 16 days, there is much to celebrate in the movie industry.
Now there are just as many Nollywood movies showing in cinemas Nationwide. Movies with enough quality to make Nollywood challenge Hollywood and Bollywood in not just the number of movies produced, but in the quality as well.
We have definitely moved past this level of sound and video quality, soundtrack, and acting! and it will only get better from here!
So what are you waiting for, hit the cinemas today and watch the latest offering Nollywood has to offer!!!
https://www.youtube.com/watch?v=iI3uIfaCaTc