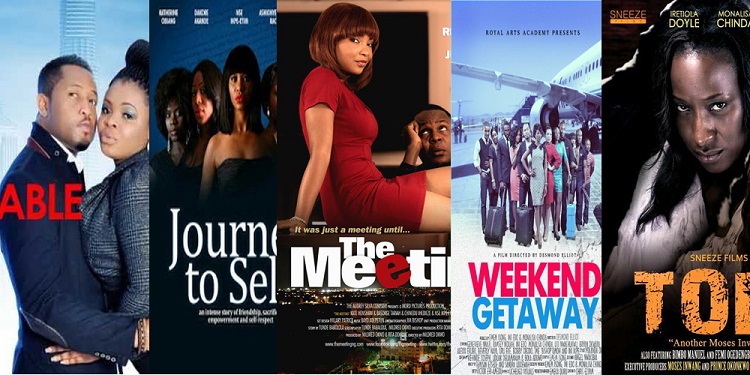 If you're active on social media, heck even if na just "Wozzup" you dey use, you must've seen how classic Nollywood movies have heavily influenced our pop culture since like 2019-ish.
Most memes, stickers, and trends that captures our reactions and lingo have all been from movies done in the 90s/early 2000s and honestly ehn, it's been glorious to see.
P.S: If you've not used any meme or sticker with the likes of Nkem Owoh, Osita Iheme, Chiwetalu Agu, Patience Ozokwor, Pete Edochie, Ini Edo on them… I have to ask if everything is alright at home
Even back PHCN was still NEPA , I remember how we changed our clothes to dress like Isakaba, and how we used "Tonado Arima De ba Santa" (or whatever he's called) and sang "Dorcasi is a Queen o," any chance we got.
Even TV Shows like Papa Ajasco (the old one with the original cast, not the boring one that came after,) made us tap our heads and say "Ajibijibijibi", and made boys walk like Boy Alinco and girls act like Miss Pepeye.
Shows like Flatmates made us say "Nwa wu pawpaw mehn… Yaw" and there are still many more examples.
Where am I going with all this? I'm trying to remember instances of "New" Nollywood movies (since The Figurine,) influencing Pop Culture in some way.
The only movie I can think of that did that was "Jenifa's Diaries". I vividly remember ladies saying things like "gbogbo bigs gehs" and "I want to join the qwee". Some even went as far as dressing like the characters; wearing bright yellow wigs on bright yellow clothes, with blue lipstick, etc.
It sounds ratchet, but that's part of influencing pop culture.
There are many awesome movies that have come out in this era but can I say they've influenced pop culture the way old Nollywood movies have? I doubt it.
So I'm asking, is there any movie, from 2005 till date, that has or is influencing our pop culture?
Or do we have to wait another, say, 10 years before these movies are able to influence?
Or is it that the old movies were more or less trips and are lucky to be relevant enough to be used in our current social media lingo?
Thoughts?