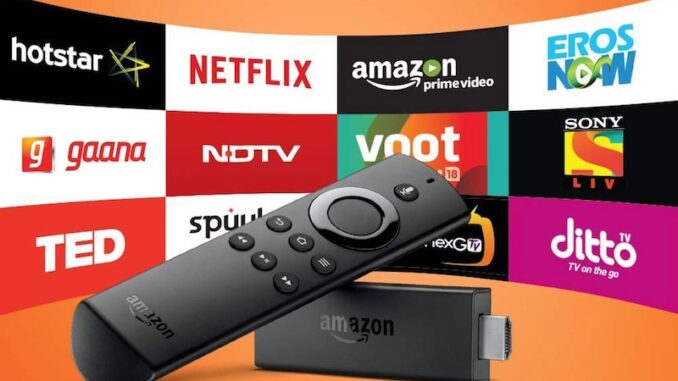 If you're an enthusiastic video game player, movie, or live TV watcher, it is hard not to choose Amazon's Fire OS devices. Amazon's Firestick and Fire TV provide access to features such as Netflix, Amazon's Prime Video, and Hulu. The Fire OS devices are simply one of the best options if you're looking to entertain yourself. 
Since the inception of these devices, Amazon has added several features, such as the control over your TV switch and volume with a special remote control. Their new software also comes with a better user interface, making it easy for users to find their favourite movies or TV shows. 
Getting Better Value for your Money
If you're aiming to purchase or already have a Firestick/Fire TV device, you'll need some hacks to improve user experience. For instance, if you install a VPN for Amazon Fire TV, you would be able to access geo-restricted content. Below, you'll find a lot of features that'll prove useful while you're using your Fire device or Amazon Prime Video.
Tips to Enjoy Amazon Streaming
Modify your Watch History
We all like to watch that private type of content and honestly, it's fine. However, to go further in making certain your watch history is private, you can modify it. 
When you head over to your Amazon Prime Video account's Watch History under 'Accounts and Settings', you can remove any video you've watched. You can do this simply by clicking on the 'X' sign around the video icon. 
Note that immediately you remove a movie or TV show from your Watch History, you won't have similar movies recommended for you.
Utilize VPN to Access Geo-Restricted Content
Certain types of content are inaccessible in certain regions. For individuals who travel frequently or are excited to watch a popular TV show/movie only to find this the content is geo-blocked, this fact could be disheartening.
You can bypass these geo-blocks by using a VPN. First, you'd need to hit the Search function on your device to get a VPN. After you've downloaded and installed the VPN, you would need to connect to a server location in the VPN that can access the content. You can find locations that do not have geo-restrictions on the content by making a search engine query.
Note that you can't 'cast' content from a device using a VPN. You can, however, reproduce the content on your device by screen mirroring the device to Fire TV.
Protect your Children from Certain Content
A growing number of kids these days are tech-savvy and while using the Fire TV device, may come across inappropriate content. You can activate the parental control option on your account. This way, you get to prevent your kids from unfitting content while keeping your Prime Video expenses low.
Parental controls encompass Amazon content on your Fire TV device. If you have other apps like Netflix and Hulu, you'll have set parental controls for them too.
Increase Fire TV's Internal Storage
The Fire TV has an installed 8GB of read-only memory. If you frequently use your Fire TV device, you'll find out that 8GB isn't enough for the content you have. Amazon has released an update that'll allow you access content on a USB device. 
Once you plug in the USB stick, head over to 'Applications' under 'Settings', and select 'Manage Installed Applications'. The Fire TV device only works with USB sticks. Trying to use an external memory drive would prove futile.
You need to make certain the USB device is a USB stick formatted to FAT32. If it isn't formatted to FAT 32, the whole of the content on the device would be deleted.
USB devices cannot increase the storage of Amazon Fire OS devices like Fire TV dongle or the Fire TV Stick.
Conclusion
When you pay for Amazon Prime Video's service or you purchase a Fire OS device, you expect to get the best. However, without knowledge of Amazon Fire device hacks, you will not optimally enjoy your Fire TV or Firestick device.
You can perform various functions on the Prime Video service or Fire OS device by setting parental controls, using a VPN, modifying your watch history, and increasing your Fire TV storage with a USB stick.