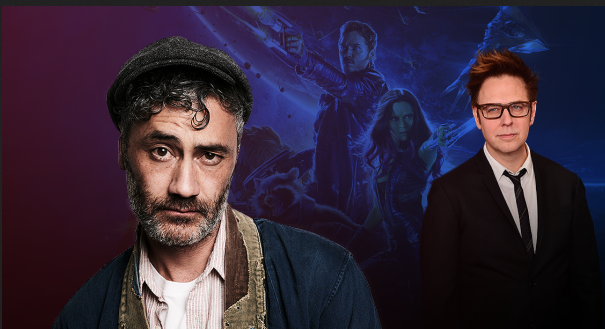 Last year, receipts from James Gunn dark humour tendencies came up on social media and his old, derogatory, and somewhat disturbing tweets resurfaced. The following days saw James get constantly bashed on social media, which led to Disney dropping him from the Marvel Cinematic Universe as one of its ace directors.
James Gunn has been credited with the still shocking success of the Guardians of the Galaxy franchise. It's success, is somewhat a single-handedly achieved mission because the Guardians of the Galaxy were clearly one of the most unpopular heroes in comics and James Gunn's witty scripts and directing prowess made the movies not only become global successes at the box office, but got fans to also start paying attention to the comic stories as well as look forward to future Marvel Cinematic Universe movies with Gunn at the helm.
But with James still out of the picture, there is really only one logical person that should direct Guardians of the Galaxy Vol. 3, and that is Taika Waititi.
The same witty scripts and directing prowess we love from the GOTG was shown in Thor: Ragnarok and that was from Taika's weird mind. A mind which not only saved the god of thunder's stand-alone franchise, but also made it the most successful Thor movie, grossing over $850 million worldwide.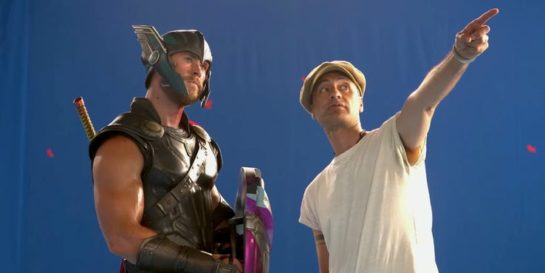 Taika Waititi, however, has stated that he can't take the helm of GOTG Vol. 3 because "For me, those are James [Gunn]'s films. Going into something like that with his stamp all over his films, would be like going into someone's house and saying 'Hey, I'm your new dad, and this is how we make peanut butter sandwiches now. It feels kind of awkward."
In all honesty, I couldn't agree more with Taika's train of thought because James Gunn not only 'owns' the Guardians of the Galaxy franchise, but he even went as far as writing the scenes involving the GOTG characters in Avengers: Infinity War. Furthermore, Disney have stated that for Vol. 3, they are still using James Gunn's script, so it'll be hard for anyone to want to direct a movie that meant to much to the director now rumoured to be writing and directing the next Suicide Squad movie for the DC Universe.
If Disney does not want to rehire James Gunn, then they need to find a way to make Taika Waititi take the role of directing because he really is the only one who I (and many) feel can actually deliver the third and final part in the GOTG trilogy in a way that even James Gunn will be proud of.
On a side note, yes, James Gunn messed up. But if forgiveness isn't in the world's dictionary, then the world has been over from the moment it was created.
What do you think: should Disney rehire James Gunn or get Taika Waititi to direct Guardians of the Galaxy Vol. 3?
Please follow and like us: