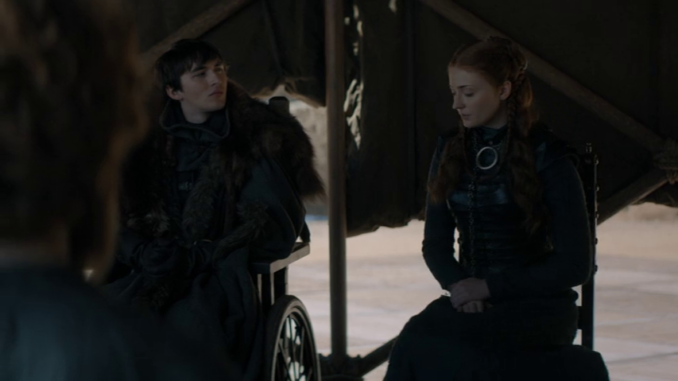 After nine years, eight seasons, seventy-three episodes, and nearly 6000 minutes of blissful runtime, the most-watched series in history, Game of Thrones, has finally come to an end.
"The Last Watch", which is an appropriate title, considering that there were many lasts in the episode, gave us such a melancholic ending, that with each passing second and scene, the thought that it was drawing closer to an end, made me more anxious than I have ever been watching any other episode of the show.
…The Many Lasts…
The Last Death
Daenerys Targaryen started out as a gift to Khal Drogo, then became the Mother of Dragons and breaker of chains. She worked her way up to becoming the Queen of the Seven Kingdoms even though it didn't last. And for all her kill count in the series, her death by the hands of the man she loved was the last death shown in the series.
The Last Monarchy Rule
Since the beginning of Game of Thrones, Monarchy had been the order of the day. The next ruler was the heir of the King, as long as no other family came to usurp the throne. And should such a thing happen, then the next heir would be the seed of the new king.
But thanks to Tyrion Lannister, all that has changed as the King of the Seven Kingdoms will now be chosen by the great Houses in the show. A somewhat democratic rule.
The Last Dragon.
Drogon watched his brothers fall one after the other: by the hands of the Night King and Euron Greyjoy respectively. And though he was the strongest dragon by far, he now remains the last and is without a rider because the only person alive that can ride him seems to be a Wildling.
The Last Time The Starks Will See Each Other
After Sansa staked her claim to the North being independent and Brandon agreeing to rule six kingdoms instead of seven, the Starks all ended up going their separate ways. Bran stayed behind to rule in Westeros, Sansa became Queen of the North, Arya went West of Westeros, and Jon went back to the Wall but was shown leaving with the Wildlings.
The Last Review
Sadly, this will be the last time you will see a Game of Thrones review now that the show is over (until the prequel starts running, of course. Though we don't know if the name will be Game of Thrones too).
So why don't you leave a comment telling me what you enjoyed most about the series as well as your overall rating, and whether you will miss one of the best TV shows to ever air in history?