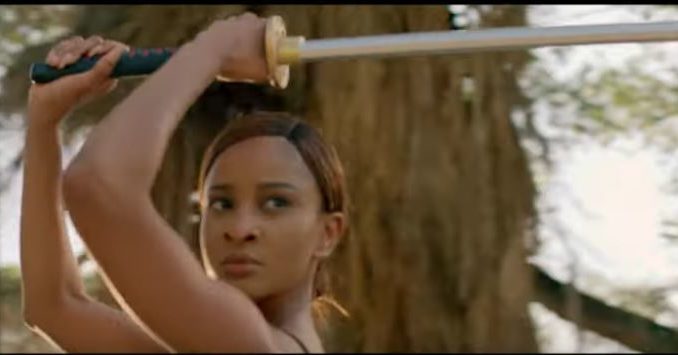 'Muna' is the story of a spirited girl raised by her grandmother; the last surviving member of their family. Muna's driving desire to provide a better life for herself and grandmother in the land of milk and honey, leads to shady characters that will change the trajectory. Landing her smack dab into the hands of traffickers.
That experience turns her once golden heart into one driven by stone cold revenge on those who stole her innocence. In her grand plan, love was never on the agenda. When secrets and betrayal complicate her strategy, she has a tough decision to make.
Will she remain a prisoner of her past or allow love to set her free? The story is by Award Winning author Unoma Nwankwor, screenplay by Kevin Nwankwor, Joe Leone , Liam Parry and directed by Kevin Nkem Nwankor ('Tempting Fate'). 'Muna' stars Adesua Etomi in the leading role, along Adam Huss, Sharon Ifedi, Robert Miano and Onyeka Onwenu and many other great actors.
Watch Muna official trailer below: