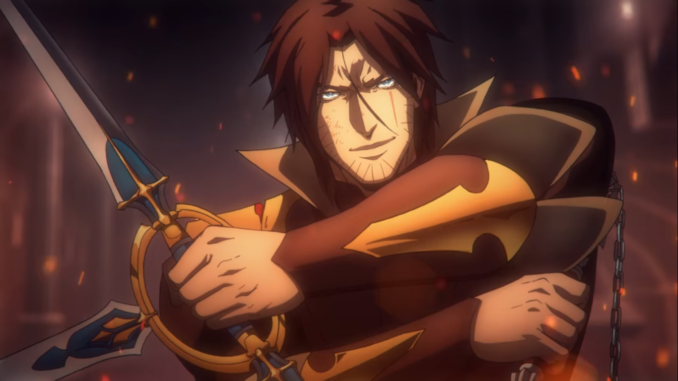 Castlevania Season 4 is the conclusion to the adventures of Trevor Belmont, Sypha Belnades, and Alucard as they fight both individual and collective battles to save humanity and stop the plot to raise Dracula from the dead.
If you have followed the animated series since season one, then you know that it has long since cemented its place as one of Netflix's best animations by offering a cohesive story full of humans, monsters, factions, and people with clear goals and motives for their actions and this season is no different.
Season 4 offers even more of that and gives a certain level of clarity, evolution, and redemption for the characters (both the old ones we've been following their journey all this while, and new ones that appeared in this season) involved. As each faction and character fights for their goals and what they believe in, their stories get intertwined at different points during the run of the season, giving it an even richer story. Doing all of that in ten episodes makes it more commendable.
The fourth season of Castlevania was a perfect end to a perfect journey with a lot of blood, amazing and mouth-watering fight scenes, and peak animation with beautiful sceneries and shots in all the chaos and madness. It was a good thank you to the fans and a wonderful tribute to the characters we have watched for four seasons now.
The story has its holes in how it depicted Alucard sometimes struggling with bottom-level monsters and a flashback scene that was a little confusing at first, even though it was meant to set up Saint Germain's actions down the line.
But its gripping soundtracks, special effects, and spell-binding fights and combos will leave you forgetting the little mishaps and wanting even more. It's a worthwhile conclusion to a great animated show, and Castlevania will definitely go down in history as one of the best.
Is Castlevania season 4 worth watching? Yes, it is. The whole animated series is.