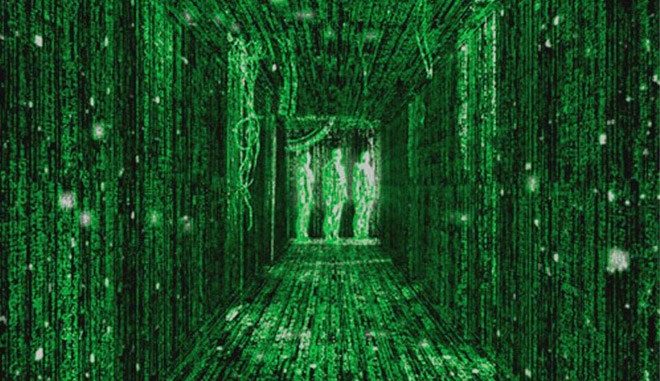 It's not exaggerating to say that no beloved Hollywood property is safe from being remade or rebooted. The movie industry loves to put new spins on tales that either proved successful in the past or can be adapted in a completely fresh way. We can now apparently count The Matrix as one of these properties, as news just broke that a reboot is in the works, and Michael B. Jordan is being looked at to star.
THR dropped the news that Warner Bros is in the early stages of "developing a relaunch" of 1999's The Matrix, which spawned two sequels, Reloaded and Revolutions, that both came out in 2003. Along with sources telling the outlet that there is "potential interest" in Michael B. Jordan leading the reboot, The Incredible Hulk writer Zak Penn is in talks to write a treatment. At this stage in the development, the Wachowskis, who directed the previous Matrix trilogy, aren't involved with this new version. It was also mentioned that original trilogy producer Joel Silver is said to have approached Warner Bros with the idea of a new Matrix movie, but Silver sold his his interest in all his movies back in 2012, and now Warner Bros is reportedly "leery" of including him in the production.
Of all the sci-fi movies to reboot, this is one where you have to wonder if it's worth the effort. The 1999 original is frequently considered to be both a sci-fi and overall cinematic classic, and while views on the sequels will differ, overall these movies told an epic tale of humanity's fight against oppressive machine overlords in both the real word and an extremely detailed virtual reality. It's only been 14 years since Revolutions was released, so is there really any way to bring an enticing new perspective on this mythology? It'd be different if this reboot was coming out decades later, or if it was even somehow tied to the original trilogy (even though Revolutions' ending makes that difficult).
As far as Michael B. Jordan possibly starring a Matrix reboot likely in a similar capacity as Keanu Reeves' Neo, that would just be another project for him to boost his profile as a leading man. Along with notable credits like Chronicle, Fruitvale Station and the Friday Night Lights TV series, in recent years he's risen to prominence for his roles in the Fantastic Four reboot and Creed, and next year he'll appear in Black Panther as Erik Killmonger, the movie's main antagonist. We'll be sure to keep you apprised on Jordan's potential involvement, as well as any other news about this Matrix reboot, as more updates come in.
Source: Cinemablend